Make sure to select CONNECT TO AUDIO when logging in for the meeting
Can't see the host (me) in a large window? Click on the three dots on the box with my name and select Spotlight Video.
Don't want to see other people's video images, or only see huge tiles of them

Click the Participant icon at the bottom of the screen to Show/Hide the list of people.
You can also show just your name, a column of participants, a grid of participants, a list across the top of the page, or none by clicking the icons at the top (or left) of the participant grid.
See huge tiles of people and want to minimize them? Click Speaker View in the upper right-hand corner.
You can (and should) invite anyone you want to join - just send the the link. They will need the meeting password.
To change your name after entering a Zoom meeting, click on the

"Participants"

button at the top of the Zoom window.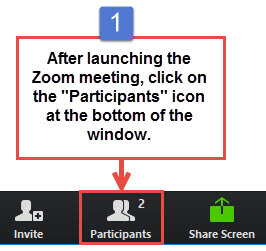 Next, hover your mouse over your name in the "Participants" list on the right side of the Zoom window. Click on "Rename".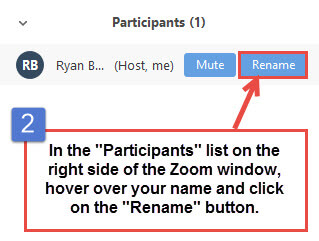 Enter the name you'd like to appear in the Zoom meeting and click on "OK".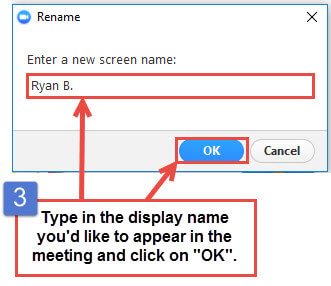 Still having issues? Reach out to me via email and we can set up a test Zoom meeting to troubleshoot.