Cindy Beers and the Mental Health Toolbox
I've written a bit about having a healthy mindset during not just these trying times, but I wanted to share with you an amazing course from a fellow yogi with training in anxiety, depression, and PTSD. She's offering this "Mental Health Toolbox" as an online course, normally priced $300, but now just for $25, with unlimited access so you can look up the information and recharges yourself any time you need it. Here's what it covers: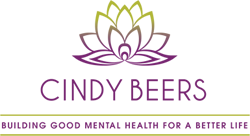 • Emotional Freedom Technique (EFT/Tapping) – EFT is using acupuncture points with your fingers to help relax the central nervous system
• Meditation –mantra-based meditation helps the mind from racing, keeps one present, and calms the central nervous system
• Pranayama (breath) – there are three different breathing techniques to help simply relax the sympathetic nervous system
• Chakras – understand what chakras are and how they can be used to identify issues within the body
• Affirmations – using affirmations to challenge and overcome self-sabotaging and negative thoughts
• Body Positivity – and how you view your own body
• Self-Compassion – how to have it and how to keep it
Diane Ambrosini talks about the "Now Normal"
Diane is a mentor of mine, a master instructor from my yoga school, and a friend. She sends out a newsletter for her yoga teaching practice and today's had some particularly poignant words that I'd like to share:
Not long after we received notice by the State to make mandatory changes to our daily lives due to Covid-19, I noticed a surge of people asking, "when will our lives go 'back to normal'?" Sheltering at home, limiting outings and wearing protective masks, to name a few, were/are so foreign to us as creatures of habit. Wishing for "normalcy" seems a pretty natural response considering the disruption of our routines, coupled with the fear of this new, invading organism.




But - what exactly IS normal? Pandemic or no pandemic, every day we've been alive has been different from the one we lived the day before, and will live tomorrow. Sure, the structure of our daily patterns may have felt the same, but each and every day has been different in some way. Yet, here we are now, living in a time that is FAR different than what we expected, and were living at the beginning of this year. The topsy-turvy nature of our recent reality brings a great deal of uncertainty, as our human brains try to make sense out of what's happening and what might happen next.

In "normal" times and in stressful times, yoga and meditation teach us the importance of presence, and of being as fully aware as possible in the here-and-now. Through mindfulness exercises, we practice acceptance of "what is" at any given moment. These important practices are a training ground of sorts, where we develop the ability to increase our capacity to handle the stresses and strains of living a human existence. Through our yoga, we learn to embrace the full spectrum of life as we live it. We find ways to create a space for ourselves (and others) to process the emotions and energies that surface in times of discomfort. We then can recognize that we have the ability to receive life as it comes to us, and accept that "now" as normal, even as it changes in the next breath.
You can find Diane teaching streaming classes through A Gentle Way Joyful movement center, or reach out to her directly to arrange access and payment for the classes. The schedule is listed here:
https://di4yoga.com/services/
She also does an fun "Wine Down Wednesday" activity that pre-Shelter-in-Place was at a local winery. Now you can enjoy a full yoga practice and your favorite beverage without having to worry about calling an Uber after. Next session is June 24 from 6-8pm; you can sign up here
https://di4yoga.as.me/?appointmentType=14352961